Admission Requirements
High school graduates (all categories) or an equivalent or superior diploma - Personal Interview
Duration
8-11 months including internship intervals - 620 hours of training
Diploma
Integrated preparatory class - AICP diploma
Tuition/Fees
10 500 € divisible into two payments (50% upon enrollment, 50% at least 1 month before the start of classes).
An introduction to technical apparel design
The Introduction to Technical Apparel Design Foundation Year is for high school or vocational high school graduates or for candidates seeking a professional reconversion; who have little or no prior experience in the apparel industry nor in clothing assembly; and are looking to work in the technical fashion job categories.
This program provides training in sewing basics and clothing assembly and fabrication and is the fast track to AICP's advanced technical apparel diplomas, while allowing students to discover the IRL true-to-life working conditions of fashion houses and brands.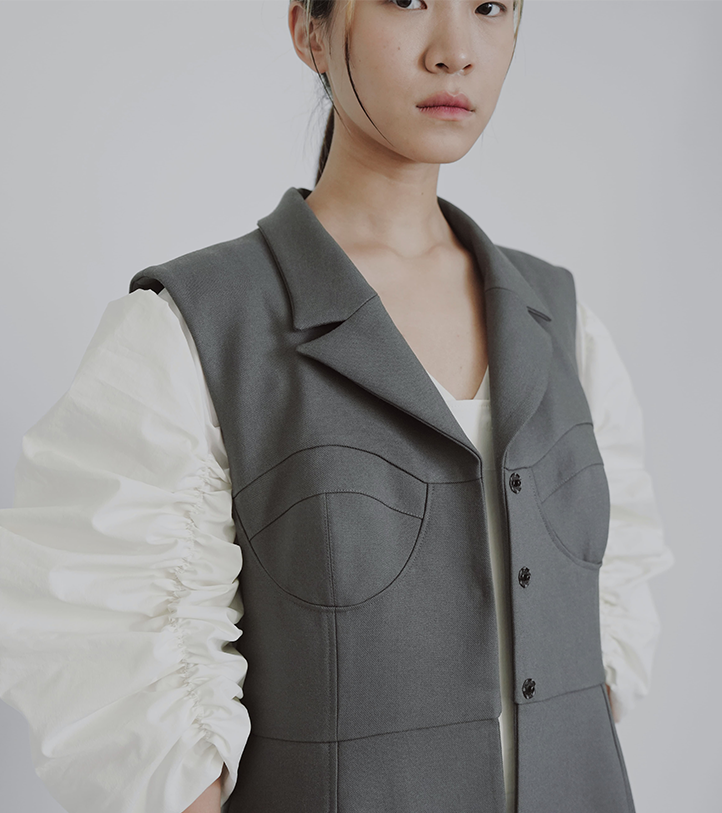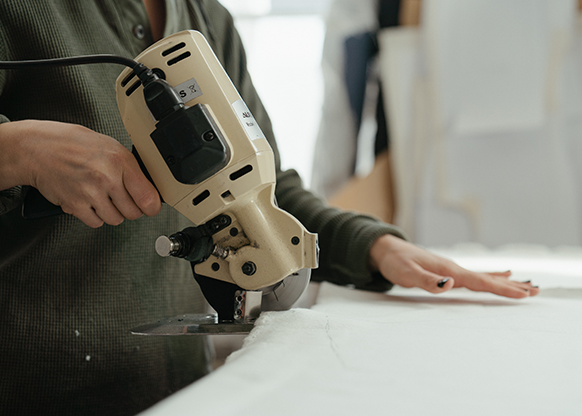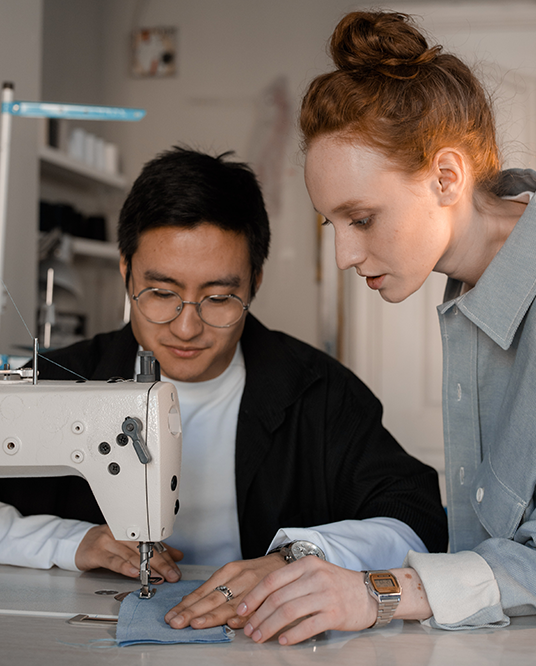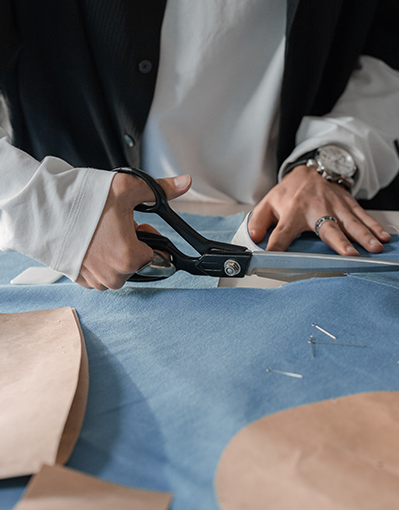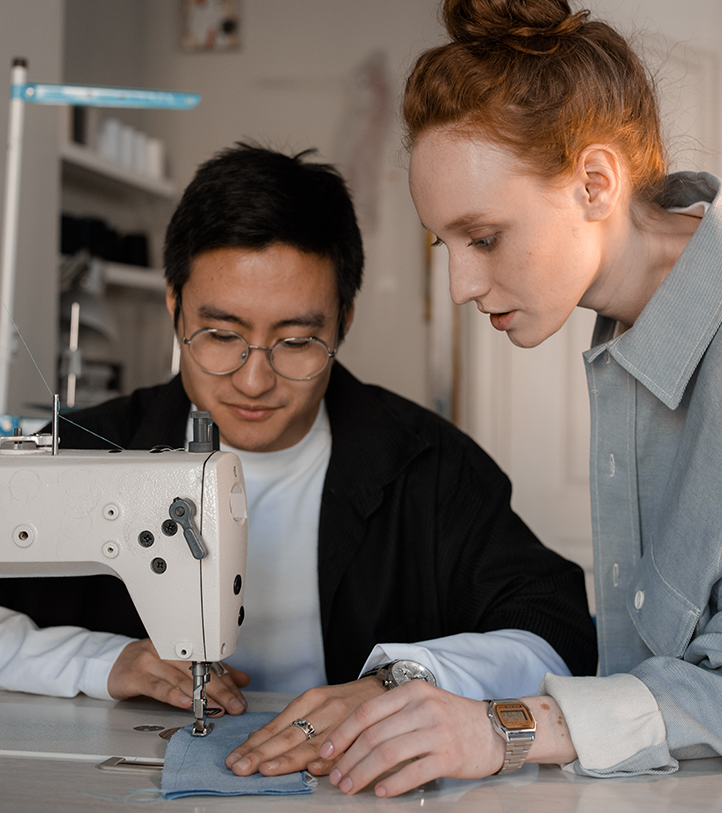 Learning the fundamental cut, assembly, fusing, and ironing technological solutions employed in today's fashion world.
Identifying fabrics and their compositions and their individual limitations and characteristics.
Understanding and interpreting fashion looks and style silhouettes, while applying the necessary geometry to obtain the appropriate volume and fullness.
Recognizing the varying quality grades to apply according to the company's market range level and the fashion pyramid.
Developing knowledge in fashion history by exploring clothing through the ages and understanding and interpreting fashion trends.
Identifying production process operations and organizational structure and the varying playbook spec sheets which are required.
Using English for the professional fashion industry, in both the written and oral forms.
The technical and theoretical training takes place at the AICP. The practical training takes place both in class and throughout the on-the-job work placements.
Manufacturing Process and workshops
Sewing (Hand and Machine)
Mock-Up Development
Fabrication of an 11-piece women's wardrobe
Introduction to patternmaking
Product Glossary
Environnement d'une collection
Textile technology
Tools and Equipment
Morphology
The History of Fashion
Trends
Entreprises et métiers du secteur mode
Exhibitions and visits
Technical English
After having worked as a fashion designer, I realized I was lacking technical know-how and skills. I decided to start from scratch with the technical apparel design foundation year to learn the basics.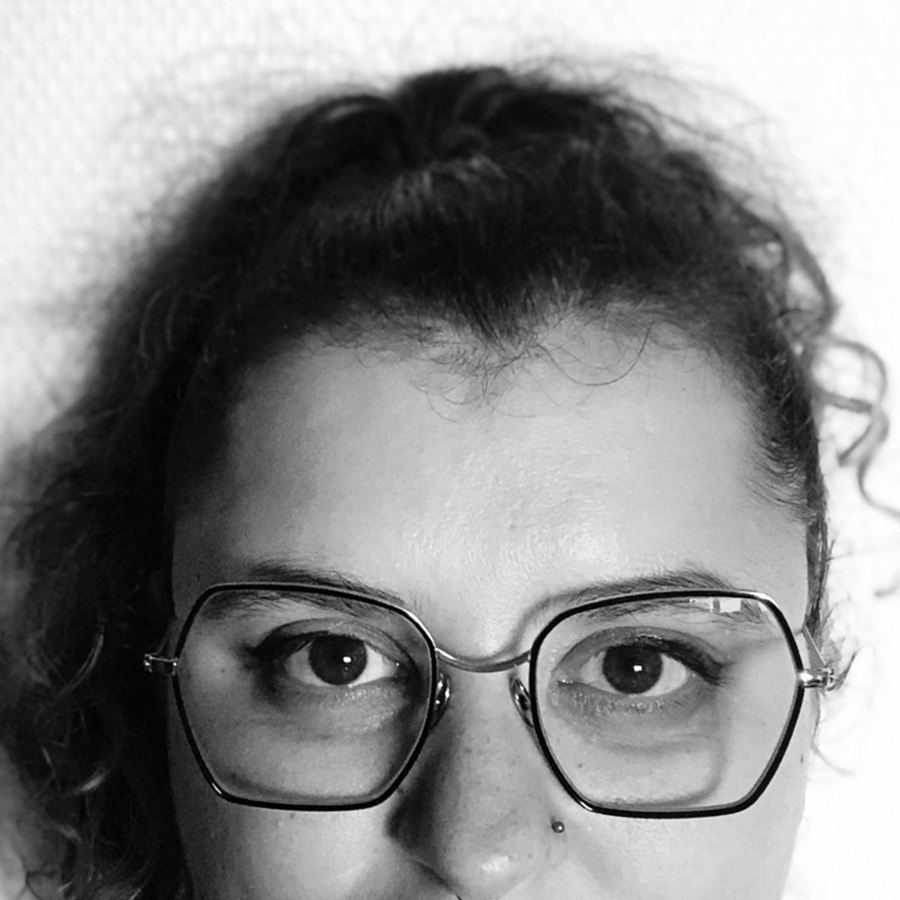 Pauline Flageul
Promo 2013
Learning about fabrication has helped me considerably: the care and precision that I must bring to my work, and all the technical aspects of ironing and assembly.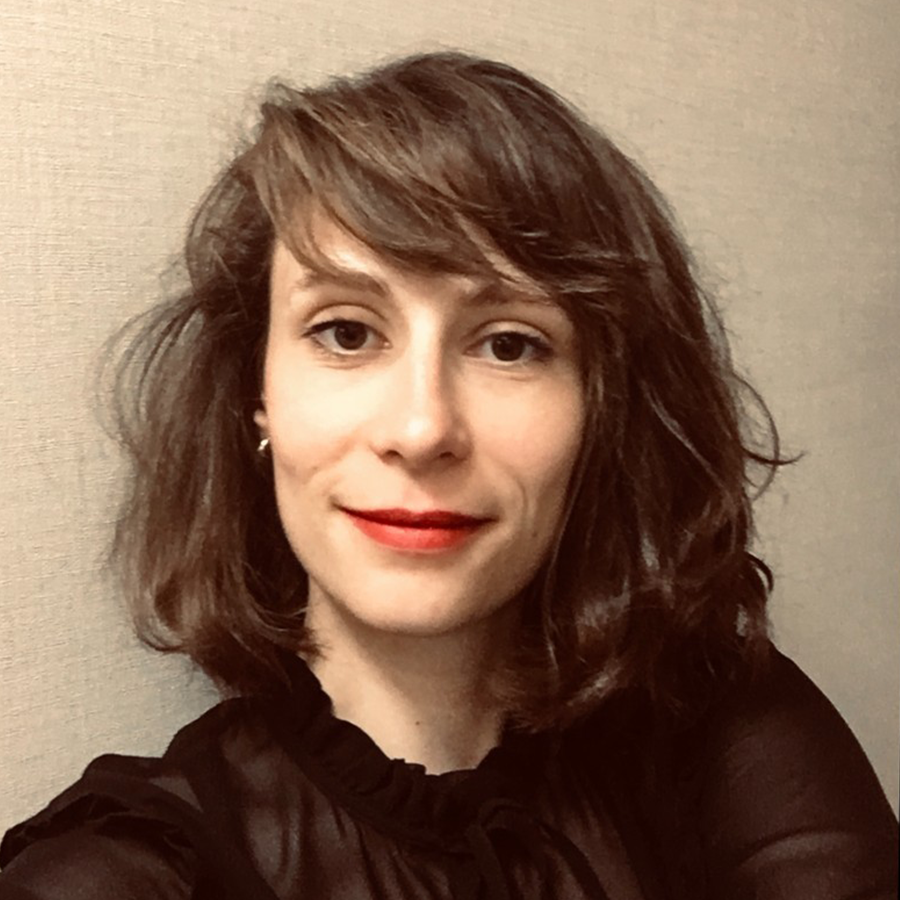 Marion Simonpierri
Promo 2018
Average success rate
in the last 3 years
The average grade from
the 2023 intake
Successful completion of this module guarantees access to the "International Technical Apparel Designer" programs. Graduates are ready to apply for jobs within the production workshop.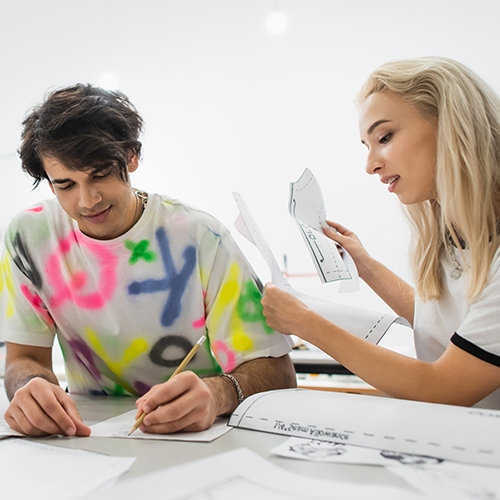 International Technical Apparel Designer
International Technical Apparel Designer - menswear