Flat pattern cutting


Skirt - Trousers - Shirt - Dress - Jacket
Admission Requirements
For industry professionals. For those with prior experience in clothing manufacturing
Duration
9 weeks - 315 hours of training
Tuition/Fees
5 100 € divisible into two payments (50% upon enrollment, 50% at least 1 month before the start of classes).
Perfecting Pattern Drafting Techniques via geometric construction
This program is for students who have successfully completed the Foundation Year Intro to Technical Apparel Design diploma as well as clothing industry vocational high school or higher national vocational diploma graduates looking to upskill and perfect their competencies, or employees with prior experience in clothing assembly.
Upon completion of this diploma, the student will master pattern drafting techniques via geometric construction (flat pattern cutting) of varying skirts, pants, blouses, dresses, and jackets; and will be able to transform block/master patterns.
The AICP provides students with the necessary tools and equipment: a specialized drafting table, a professional dress form, sewing machines, overlockers, and ironing equipment.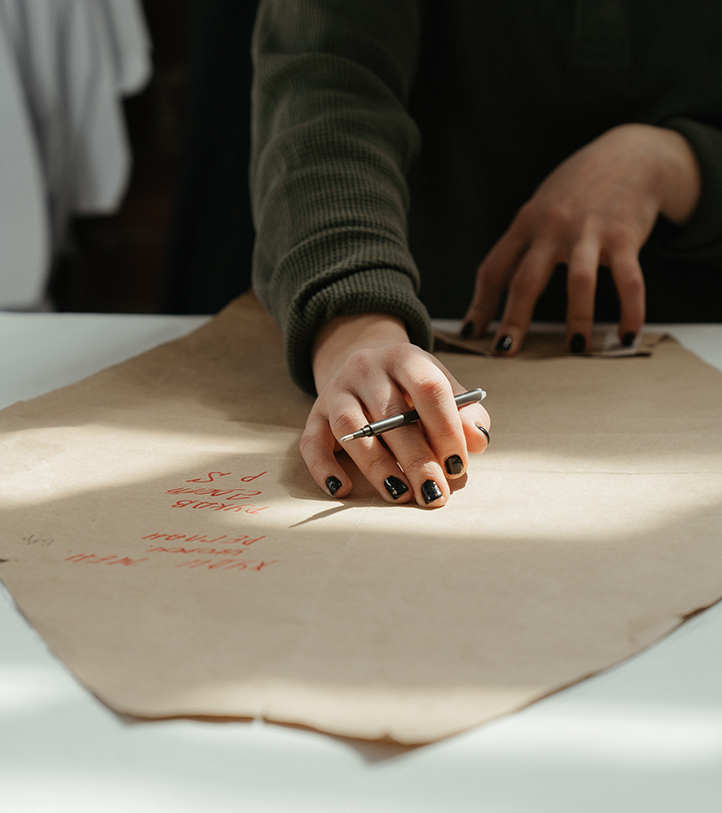 Average success rate
in the last 3 years
The average grade from
the 2021 intake
Training evaluation score by
Employment Center interns
Cutting Module-Pattern Drafting-Skirt Transformations
Basic skirt block
Skirt with yoke and godets
Skirt with regular and irregular pleats
Divided skirt or culottes
Cutting Module-Pattern Drafting- Trouser Transformations
Basic trouser block (Italian pocket and fly)
Dress pants
Jeans (Western pocket and fly)
Pants with pleats and varying volumes
Cutting Module- Pattern Drafting – Dress and blouse transformations
Basic dress block with collar and sleeve
Transforming a dress into a blouse
Blouse sleeve with tab
Varying blouse collars
Bust dart tilting/rotation techniques on the basic dress block
Transformations and Princess Cut-Outs
Transformation of the blouse sleeve into varying sleeve types
Large blouse with sleeve
Cutting Module-Pattern Drafting -Jacket Transformation
Crafting cut-outs
Managing ease
Crafting varying collars and sleeves
Cutting and pattern drafting; fabric, lining and fusing