International Technical Apparel Designer - Menswear
Admission Requirements
AICP's Foundation Year graduates / Technical Apparel Industry high school or higher national diploma or associate degree graduates / Candidates with prior clothing assembly and manufacturing experience - Entrance Exam
Duration
12 months including a 3 months internship intervals - 1 190 hours of training
Diploma
Modéliste International du Vêtement - Certified Level 5 diploma, equivalent to 2yrs of higher education (RNCP37745 - code NSF 242s - 19/07/2023)
Tuition/Fees
17 500 € (+ 200 € de frais d'inscription), divisible into two payments (50% upon enrollment, 50% at least 1 month before the start of classes).
The training program for the architects of clothing
This program is for students who have successfully completed the Foundation Year: Intro to Technical Apparel Design, as well as clothing industry vocational high school or higher national vocational diploma graduates looking to develop their savoir-faire and knowledge and to perfect their skills, or for employees with some prior experience in clothing assembly.
This program allows you to discover the technical apparel design job role and to acquire the necessary knowledge and skills to succeed in this highly in-demand career of the future in all sectors of the clothing industry (luxury, ready-to-wear) and to master the different pattern drafting techniques (draping and flat pattern cutting).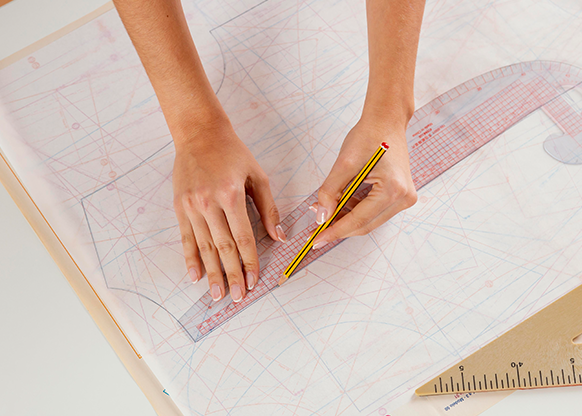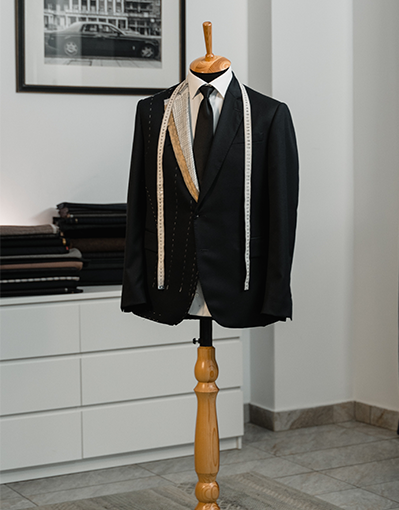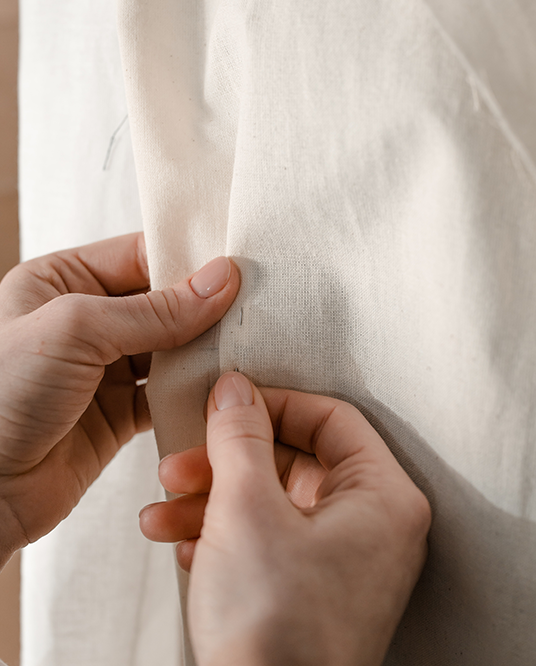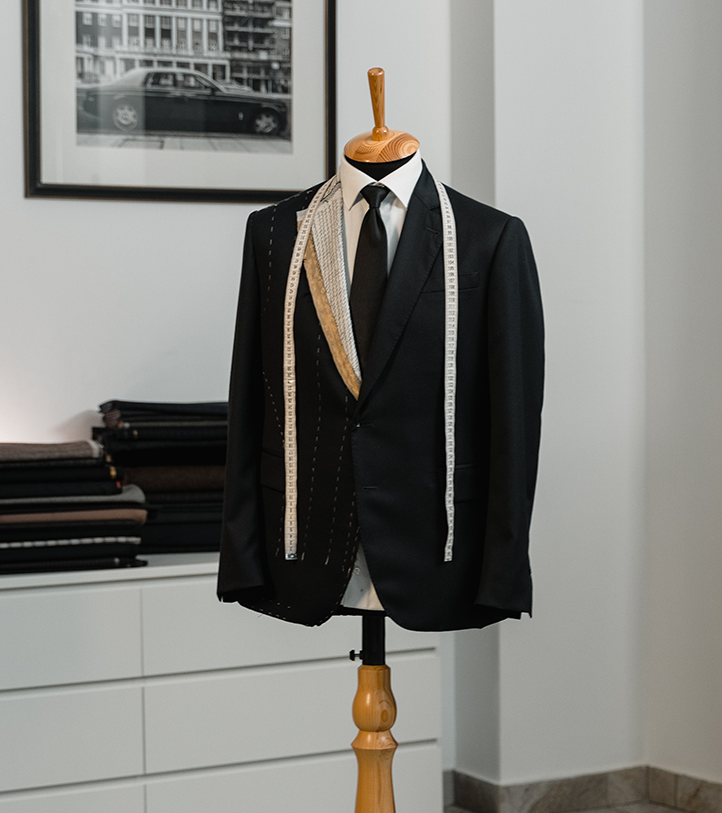 Crafting a garment on a couture dress form by draping or by setting shape and volume with muslin while respecting body shape.
Creating a foundation piece via geometric construction individually from a sketch, industrializing and crafting clothing pieces and components and modifying or transforming a block pattern to craft a new garment.
Conducting prototype fittings and drafting patterns by seeking technical solutions according to feasibility, cost, and style criteria.
Interpreting measurement size charts and crafting a size set by respecting the balance, fit, comfort and allure of the garment.
Crafting an entire garment individually with an assembly methodology.
Using the Lectra Modaris and Modaris Expert software with professionalism.
Putting together a tech pack with the varying spec sheets which are employed by different departments and services.
Oral and written English exchange for a professional fashion environment targeting specific technical information and mastering the vocabulary necessary to put together a tech pack.
The technical and theoretical training takes place at the AICP. The practical training takes place both in class and throughout the on-the-job work placements.
Shaping, setting, altering, and assembling the muslin
Pattern alterations
Prototype assembly
Technical English
Flat pattern cutting, Patternmaking, Gradation Module
Pattern Drafting and Transformation Development
Gradation
CAD (©Lectra Modaris et ©Clo3D)
Tech/Spec Packs
The AICP training was extremely useful since I use the construction methodologies every day in my professional life!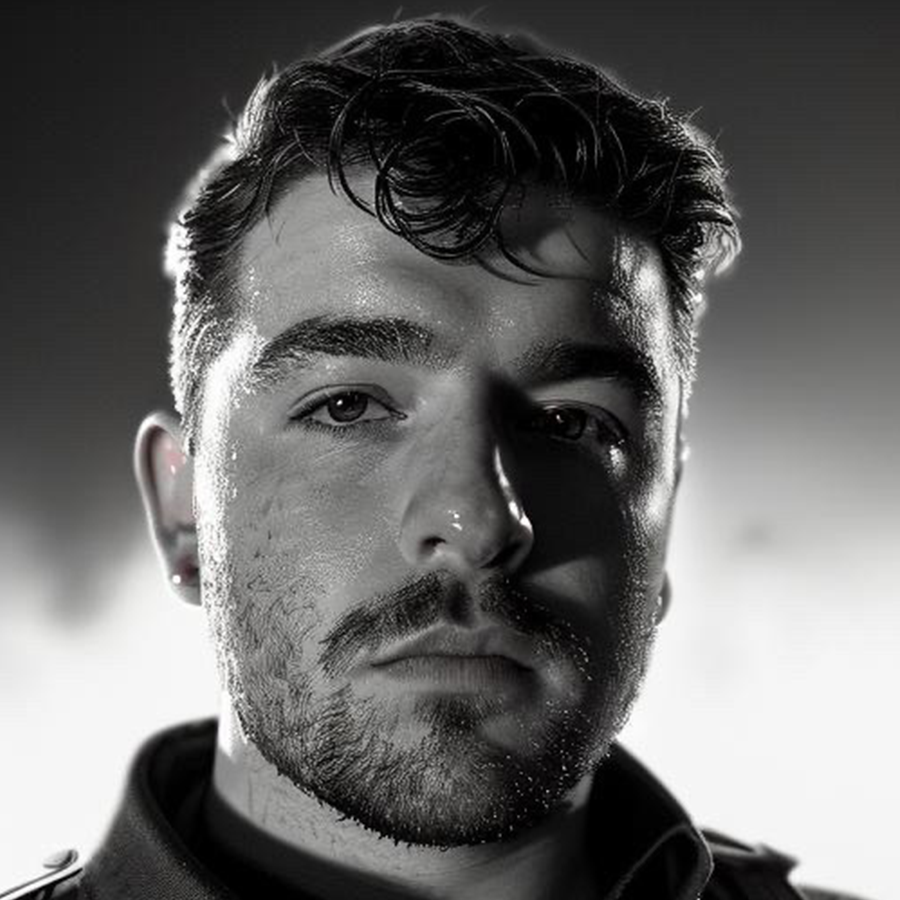 Camille Delbeke
Promo 2021
I chose the AICP because I was looking to upskill with a training program which would develop my technical clothing skills in order to become a tailor!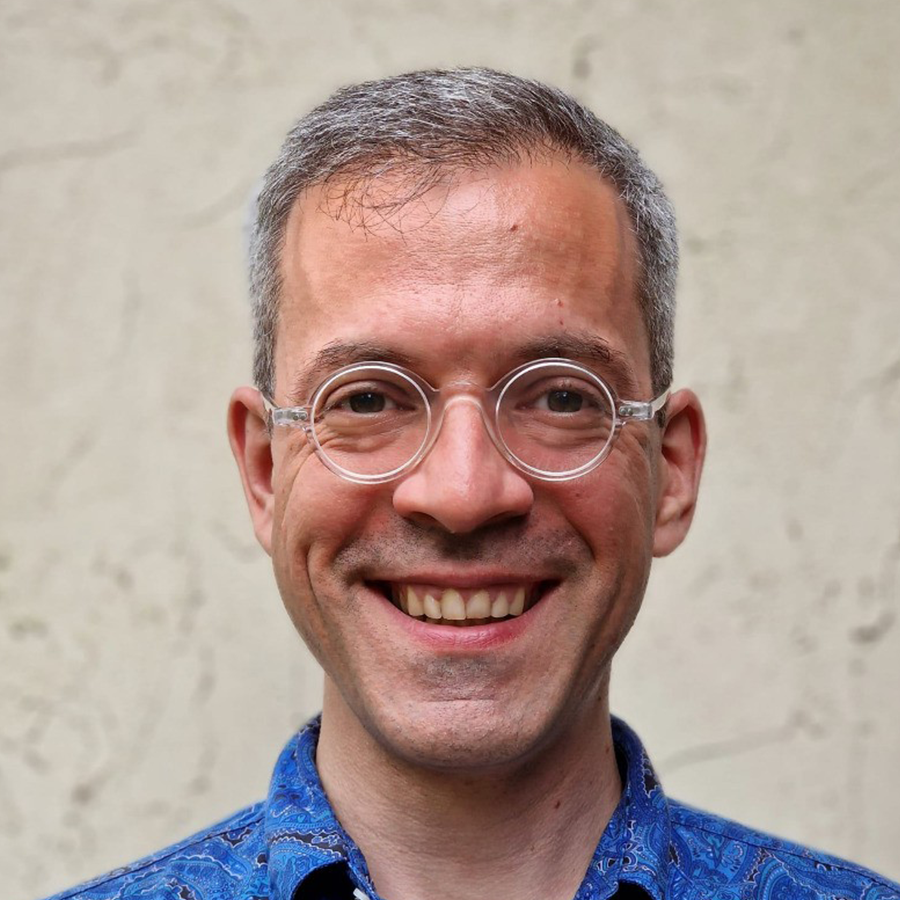 Benoît Vincent
Promo 2009
Average success rate
in the last 3 years
The average grade from
the 2023 intake
Successful completion of this module guarantees access to the "Fashion and Technical Apparel Designer" program. Graduates are ready to apply for jobs within a workshop, design, product, or prototype teams in France or abroad.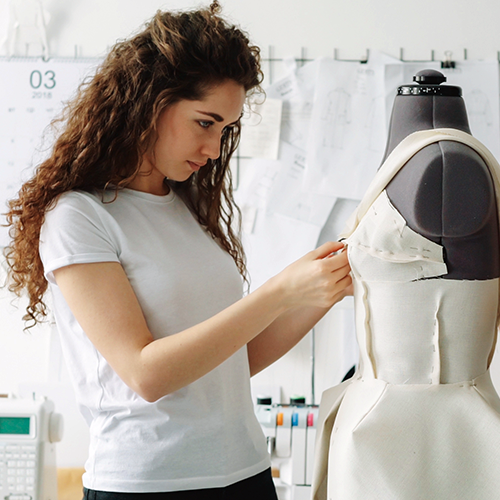 Fashion and Technical Apparel Designer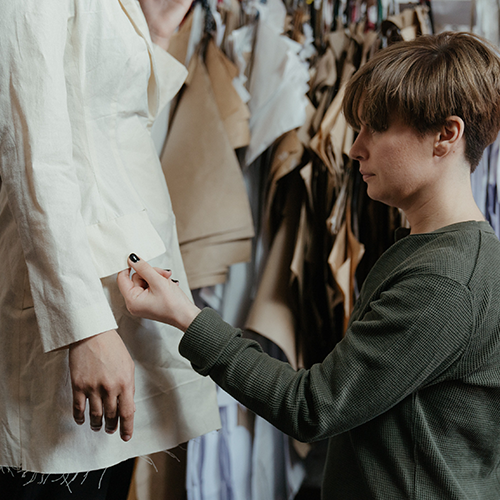 Technical apparel designer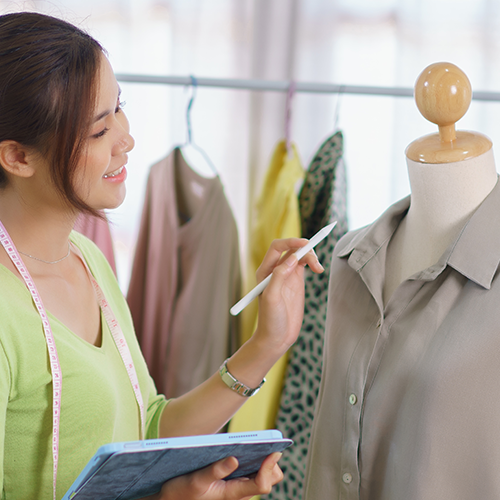 Finished product technician