Fashion and Technical
Apparel Designer
Admission Requirements
AICP's International Technical Apparel Designer graduates / Fashion or Technical Apparel design students (2 years of higher education) - Entrance Exam
Duration
11 months including a 6 months internship intervals - 650 hours of training
Diploma
Modéliste créateur en bureau d'études - Certified Level 6 diploma, equivalent to a bachelor's degree (RNCP36212 - code NSF 242 - 11/07/2018)
Tuition/Fees
11 500 € (+ 200 € de frais d'inscription), divisible into two payments (50% upon enrollment, 50% at least 1 month before the start of classes).
The Creative Program for the Architects of Clothing
This training is for International Technical Apparel Designer diploma graduates or candidates who have 2 years of higher education from a fashion school or the equivalent; selected based on application and entrance exam, who have already crafted garments and who wish to work in the technical fashion job and fashion trend job categories to acquire additional skills most especially in the creative domain.
This program provides the knowledge and skills in creative technical apparel design while developing a transversal vision in line with the evolution of modern-day fashion houses. This program allows you to unleash your creativity by crafting your own garments. The students will also acquire a global understanding of the fashion and technical apparel designer job categories.
Finally, simulating the launch of a collection will allow students to put into practice the necessary steps and phases to succeed in this domain.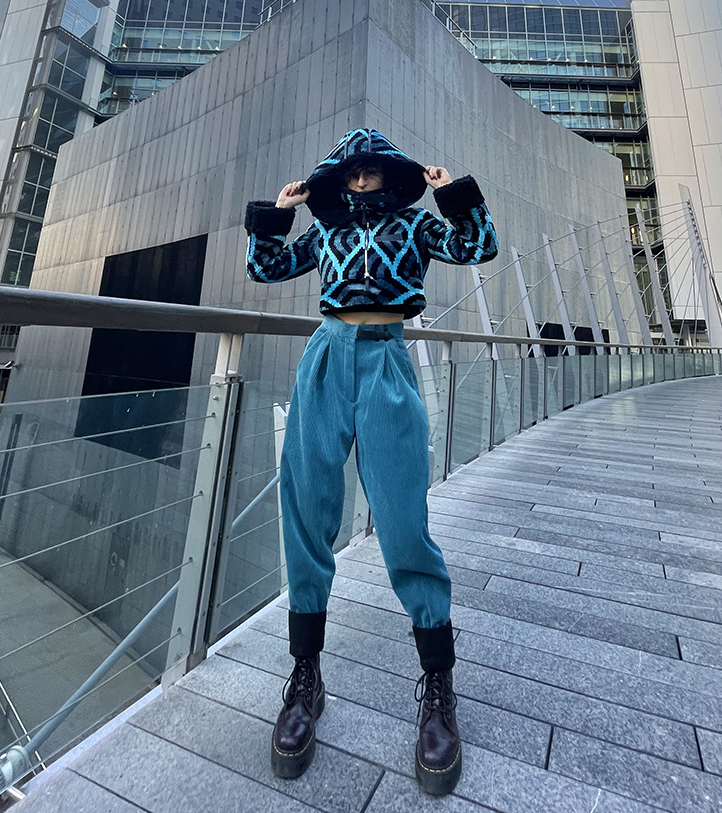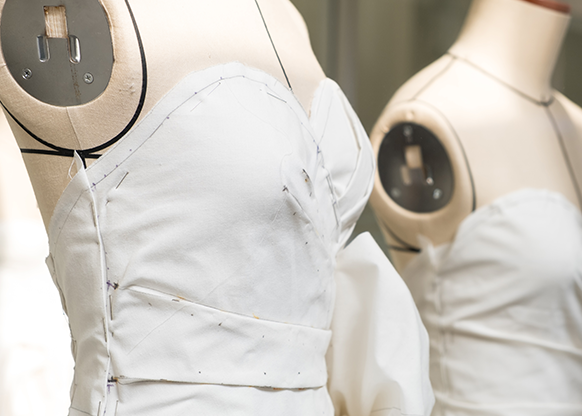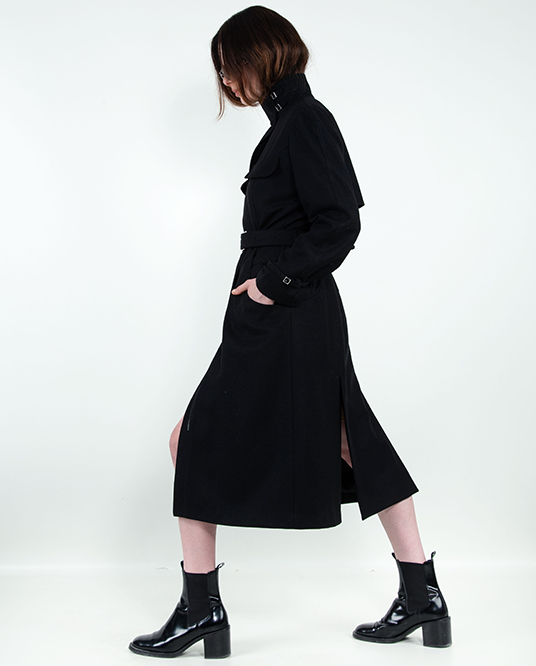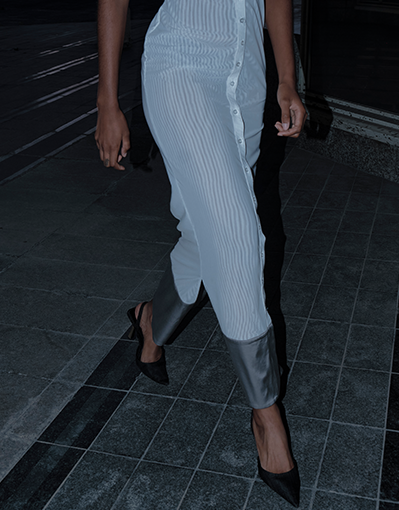 Mastering different draping techniques to understand and interpret design and style requirements by ensuring the correct fit and form and coherent grading.
Drafting and checking patterns of varying quality grades while respecting company guidelines and requirements.
Using Lectra Modaris and Diamino software on the job to be able to easily integrate a dynamic industry and optimize time limit deadlines and produce patterns more quickly.
Understanding the life cycle of a product and the challenges of a globalized industry while being aware of best practices and the challenges companies face.
Putting together a tech pack with varying spec sheets used by different departments and services.
Understanding sewing workshop/design studio activities and their organizational structure to be able to supervise and control production quality.
Using oral and written English in a professional fashion environment targeting specific technical information and mastering the vocabulary necessary to put together a tech pack.
The technical and theoretical training takes place at the AICP. The practical training takes place both in class and throughout the on-the-job work placements.
Research, innovations, muslin, and mock-up development
Fluid drape, Moderate and Voluminous Drape, draping blocks/slopers
Complex asymmetry, complex sleeves and collars
Draping techniques with a "couture" approach
Specific techniques to industrialize complex pieces
Pattern development for leather garments
Flat pattern cutting: the raglan and kimono sleeves
CAD (©Lectra Modaris, Modaris Expert, ©Clo3D and Diamino)
Supply chain
Collection Design Process – Trends
Marketing – Communication
Team management
Tech/Spec Packs
Manufacturing Site Breakdown
Technical English
During my fashion and technical apparel designer training at the AICP, I was able to create my collection for the Young Designers' Festival in Dinan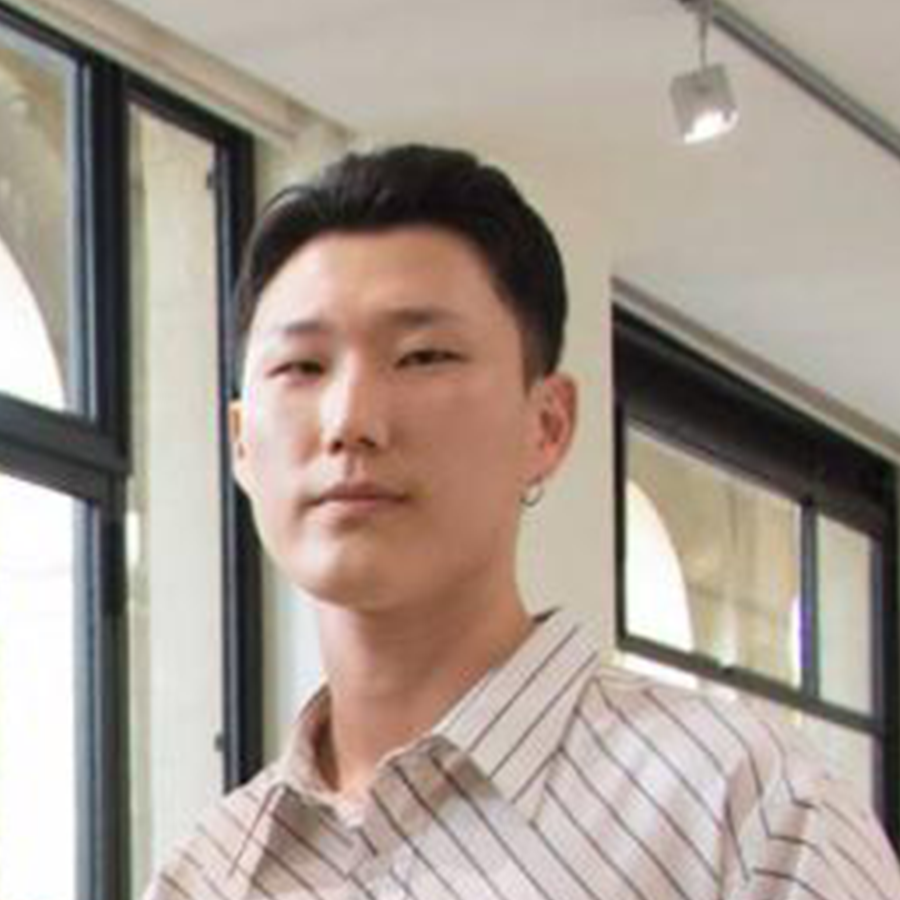 Hosik Yoo
Promo 2018
Throughout my professional experiences, the AICP skills have always been recognized and appreciated. Graduating from this school gave me and my employers a total feeling of confidence and assurance.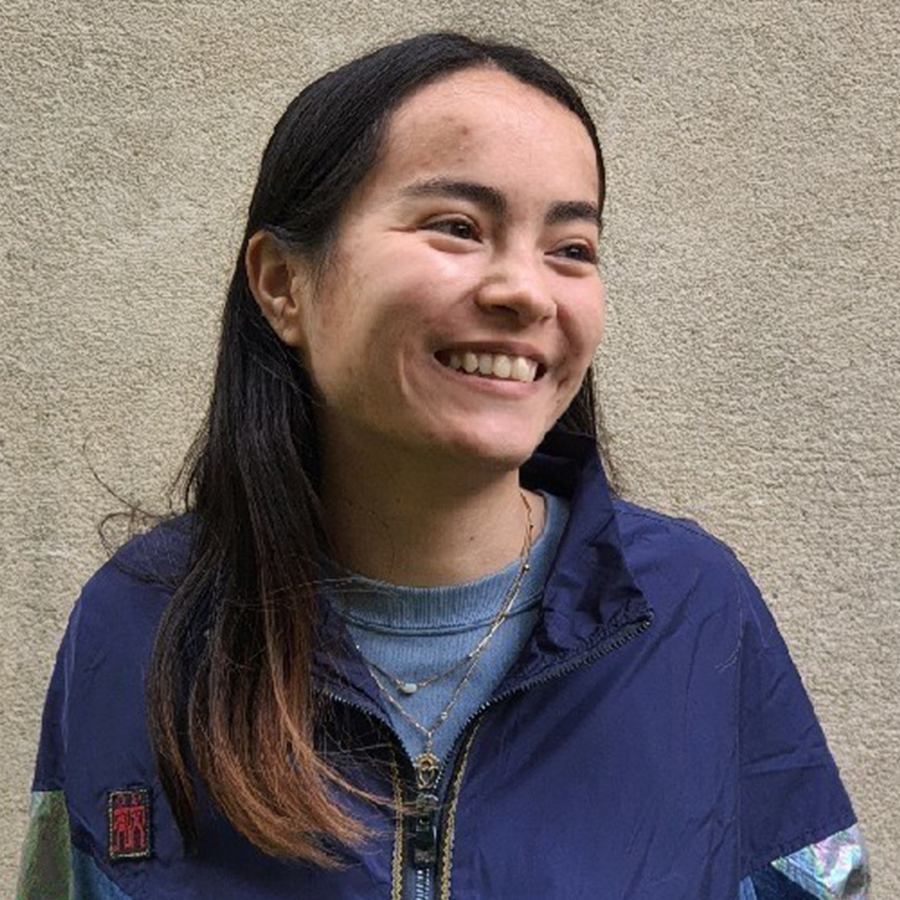 Ameline Gibaud
Promo 2019
Average success rate
in the last 3 years
The average grade from
the 2021-2023 intake
Graduates are ready to apply for jobs within an innovation design research department or launch their own company.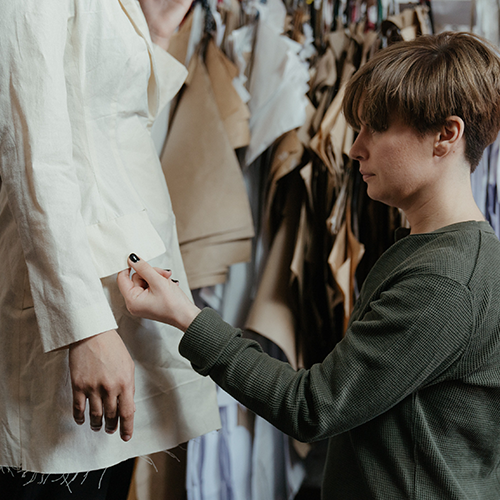 Technical apparel designer